BGSGIMS Research Institute, formerly called BGSGIMS CRL is furnished with advanced instruments and well trained, experienced scientists.
The sole objective of the Research Institute is to carry out scientific research including the conduct of research in basic biological and life sciences, and advanced biomedical sciences leading to better understanding of the life processes at cellular and molecular levels, therapies, therapeutics and formulations; dissemination of research outcomes in the form of patents, scientific publications, books and web media; establishing an environment of interdisciplinary research; providing guidance and infrastructural facilities to students and research scholars across different disciplines of biological, biomedical, healthcare and life sciences; collaboration with academia and industry to promote academia-industry interactive research projects; training students and research scholars research ethics, research methodology and in state-of-the-art technologies in the field of biomedical research; contribute/participate in research projects with other institutions (national/international) of similar objectives/aims.
Objectives of research being undertaken:
Biomedical research – to carry out high quality research in the field of biomedical sciences and establish a state-of-the-art research facility that will enable dissemination of the benefits to academia and industry.
Training – to impart professional training to medical students and other fraternity for skilled human resource development, and evolve as a center of excellence in biomedical research.
Clinical trials – undertake clinical trials to establish the effect of an intervention.
To achieve our objectives we have research memorandum of understanding with
Manipal Institute of Regenerative Medicine(MIRM)
Institute of Stem-cell and Regenerative Medicine ( InStem)
Association of Pharmaceutical teachers of India(APTI)
Leads Clinical Research and Bio-services
Swami Vivekananda Yoga Anusandana Samthana(S-VYASA)
Kempegowda Institute on Medical sciences ( KIMS)
We are recognised by Indian society for clinical research as Academic Partner to promote clinical research in India
We carry out Clinical Trials in Phase I, II, III and IV for many pharmaceutical establishments.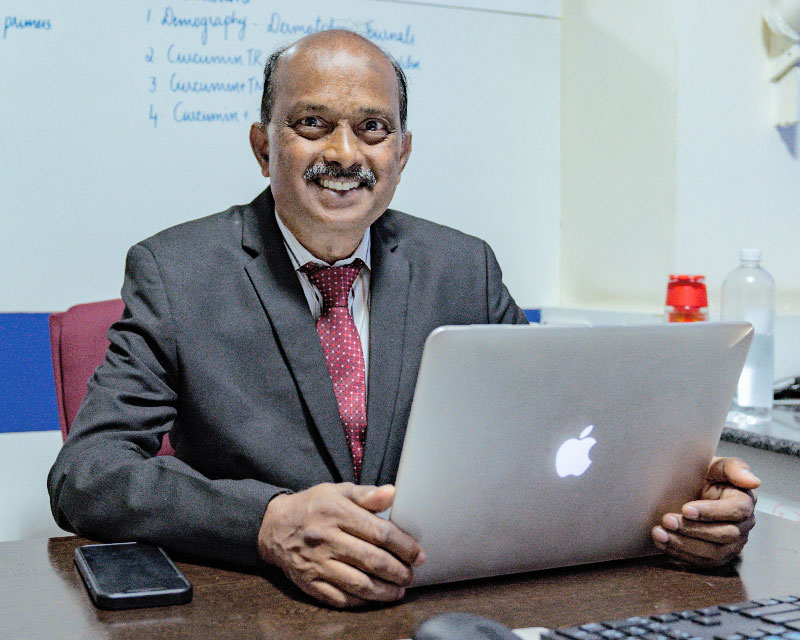 Dr Raju Koneri
Professor and Head
Department of Research Institute