An Awareness Program about Drugs, Drug Abuse
An awareness program about Drugs, Drug Abuse and its effect on individual and society was jointly organized by the Department of Home and Home Affairs, Government of Karnataka, represented by Kengeri Police Station, Bengaluru And Department of Forensic Medicine And Toxicology BGS GIMS.
This program was held on 26th June, The International day against drug abuse and illicit trafficking.
The program was attended by the following.
Dr. Srikanth Kulkarni, Medical Superintendent.
Dr. Kiran M. S, HOD Department of FMT
Mr. Sanjeev Gowda H. B, Police Inspector, Kengeri Police Station.
Dr. Harsha, Associate professor, department of Psychiatry
Respected HODs of various departments, teaching faculty and students of phase 1 and phase 3 MBBS.
Dr. Shravya Reddy, Tutor, department of forensic medicine and toxicology welcomed the dignitaries.
The program began with the inaugural address about drug abuse and its ill effects on individual and their carriers by Dr. Kiran M.S
A pledge against drug use was recited by Dr. Harsha.
Mr. Sanjeeva Gowda H.B, delivered the guest lecture, about effects of drug and drug abuse in the society and the punishments against procurement and their possession and use.
A QR code to scan for self pledged certificate against drug use was issued by Commissioner of police, Bengaluru city, same was provided to all participants.
Vote of thanks was given by Dr. Rani, tutor; department of forensic medicine and toxicology.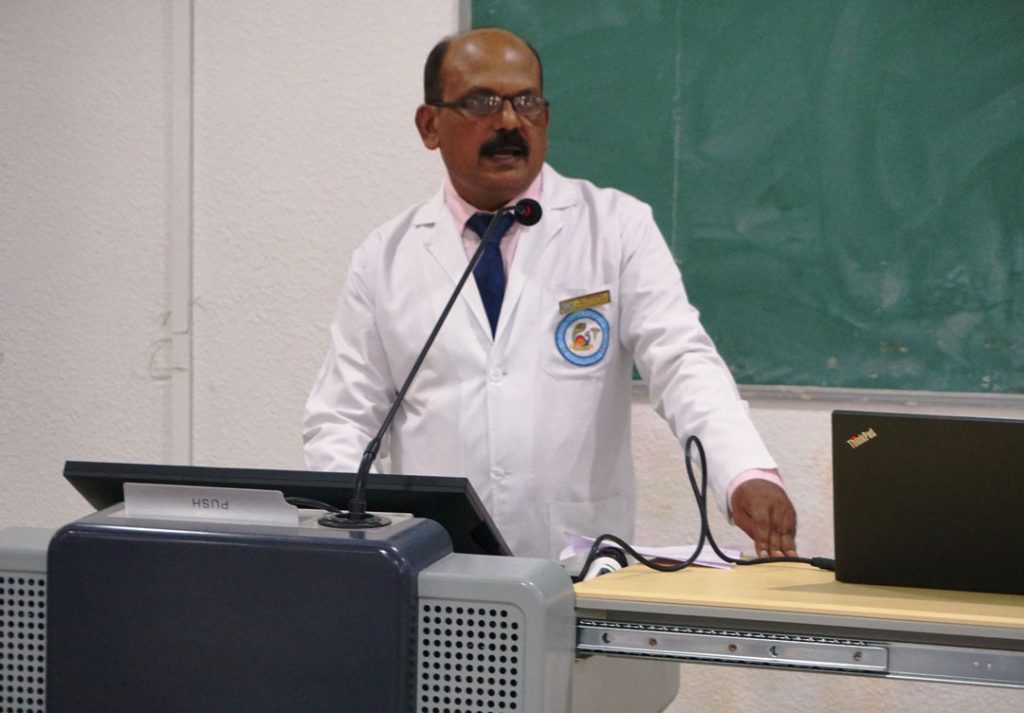 Dr: Kiran M.S Professor & Head, Dept of FMT on inaugural address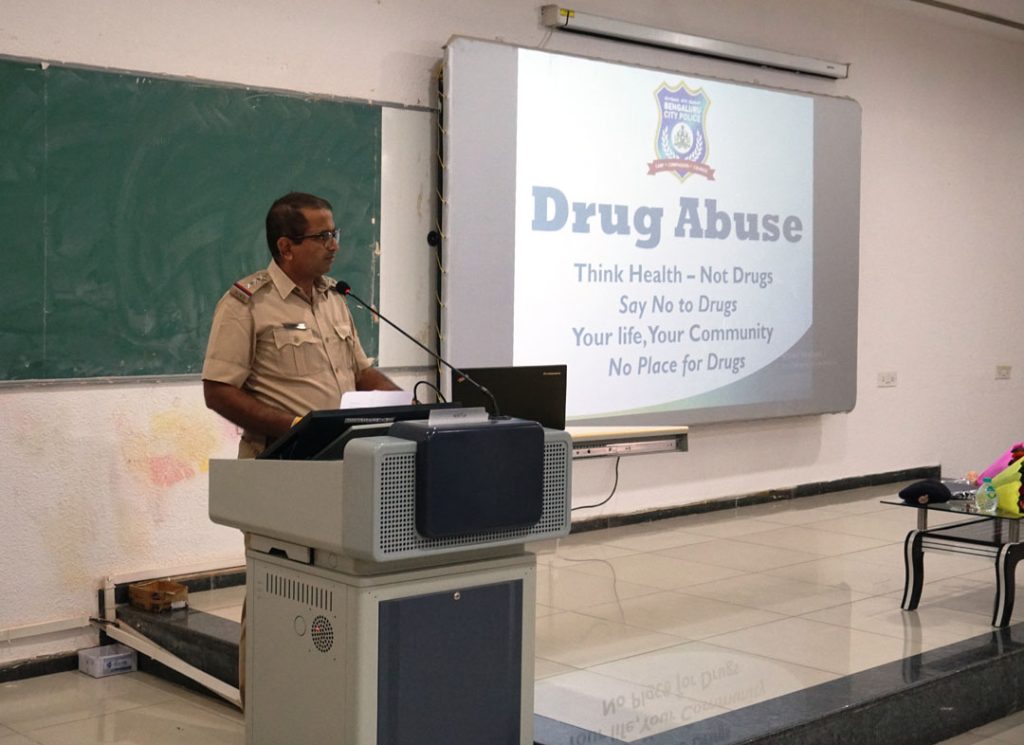 Mr. Sanjeev Gowda H. B Police Inspector Kengeri P S delivered Guest Lecture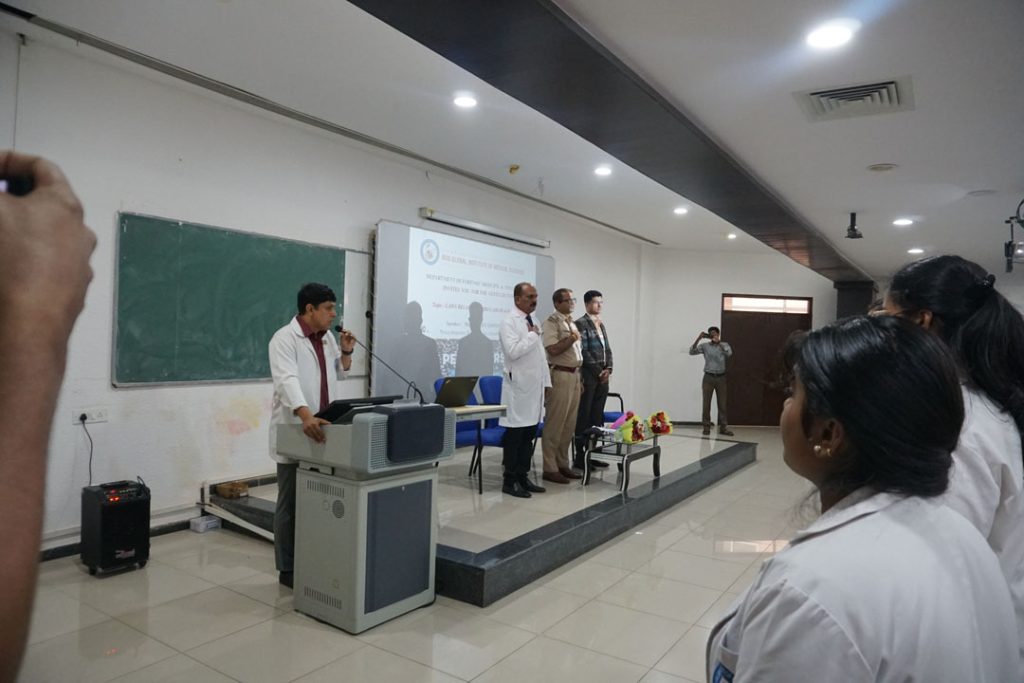 Pledge against Drug Abuse Recited by Dr Harsha Associate Prof Dept of Psychiatry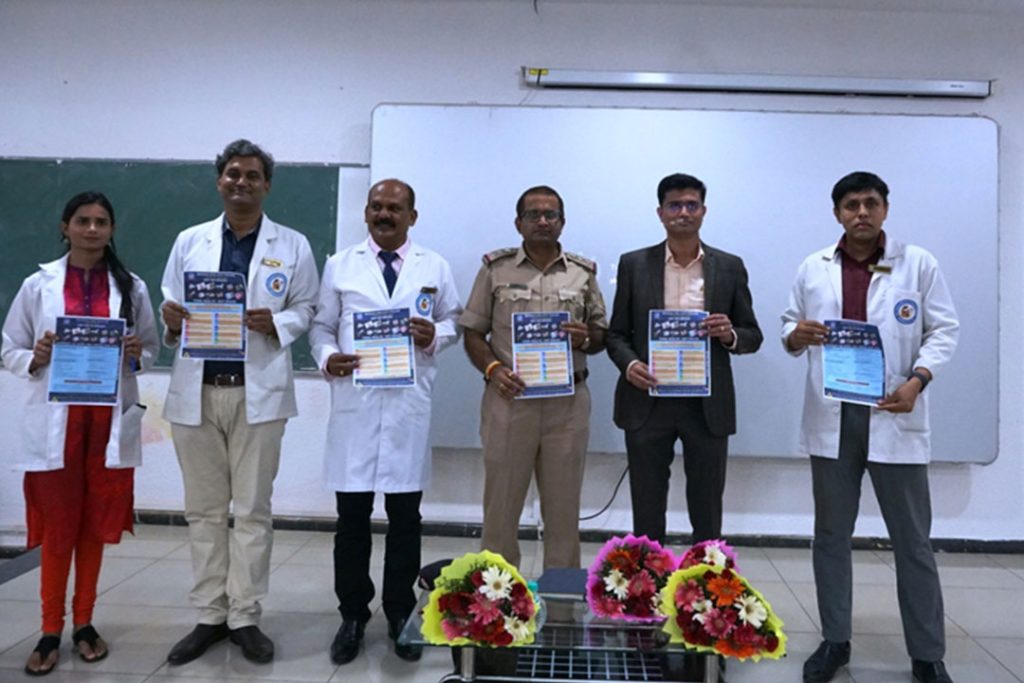 Poster Display Against Drug Abuse & Their Effects on Human Life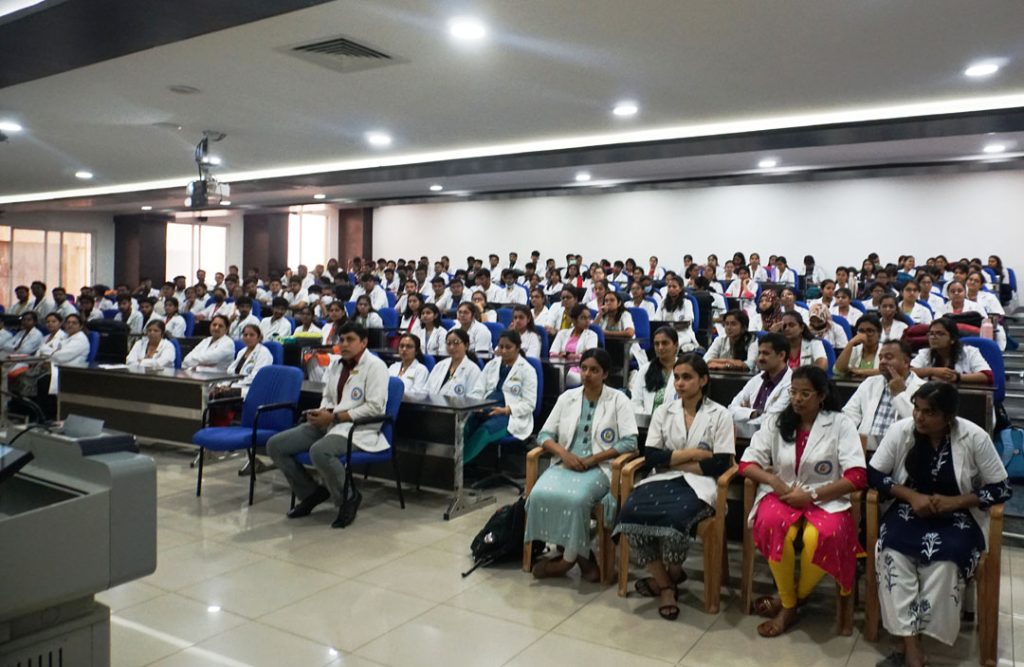 Participants – Teaching Faculties, Phase I and Phase III MBBS Students