BRIEF INTRODUCTION
Physiology is a branch of basic medical science which explores the nature of life. It forms a foundation of medicine through understanding the various bodily functions, mechanisms and their specific characteristics.
The Department of Physiology at BGS GIMS is established with a vision to provide excellence in medical Physiology teaching and training. Our mission is to provide a conducive platform for our students to acquire the required skills and knowledge in order to excel in their careers.
The laboratories in the department cater to the requirements of both undergraduate and postgraduate curriculum. It is well equipped with the latest instruments and updated on a regular basis.
The faculty of the department aim to provide comprehensive understanding of medical physiology with multimodal teaching and learning to undergraduate students which will help them to understand the basis of health and disease.
Physiologists focus on the functioning of the human body by studying the physiology behind cellular interactions as well as the pathophysiology at a cellular level in a diseased state.
Physiology is one of the most interesting fields of medical science with extensive on going research on the newer aspects of the functioning of the human body. Physiologists are one of the leading scientists in the world to a receive Nobel Prize every year.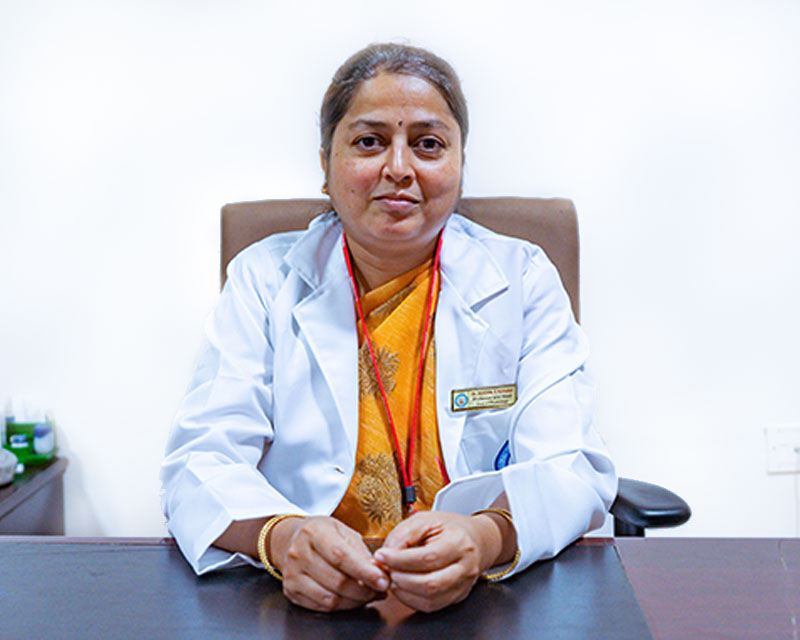 Dr. Roopa  Kanavi
Professor and Head
Department of Physiology