BRIEF INTRODUCTION
Micro by name, but Macro in spirit. Clinical Microbiology is a major branch of medical science concerned with the prevention, diagnosis and treatment of infectious diseases. Central Microbiology laboratory has many sections like Bacteriology, Virology, Immunology, Mycology, Serology and Parasitology. Molecular Microbiology laboratory has been setup with high end RT-PCR and Biosafety cabinets. We have achieved NABL accreditation in the very first attempt and also started diagnosis of COVID-19 by RT-PCR. The Microbiology Research laboratory has special microscopes like phase contrast, fluorescent, dark ground and trinocular microscopes with camera attachment. The laboratory is enrolled in External quality assurance scheme (EQAS) with CMC
Vellore.
All faculties have been trained in hospital infection control, NABL, RBMET, AETCOM , CISP and BCBR. They are competent to train the MBBS students in Competency Based Medical Education (CBME). We also have undergraduate courses for MLT and Nursing.
The department has a well established practical laboratory with premium quality microscopes. It has a well set up museum with various charts, models, slides and specimens. The Department has also started Post Graduate course (M.D) in the field of Clinical Microbiology. The department faculties are constantly updating knowledge by conducting and participating in CME's, workshops and research activities. They also have many publications in national and international journals. Faculties also involved in various extracurricular activities of the college.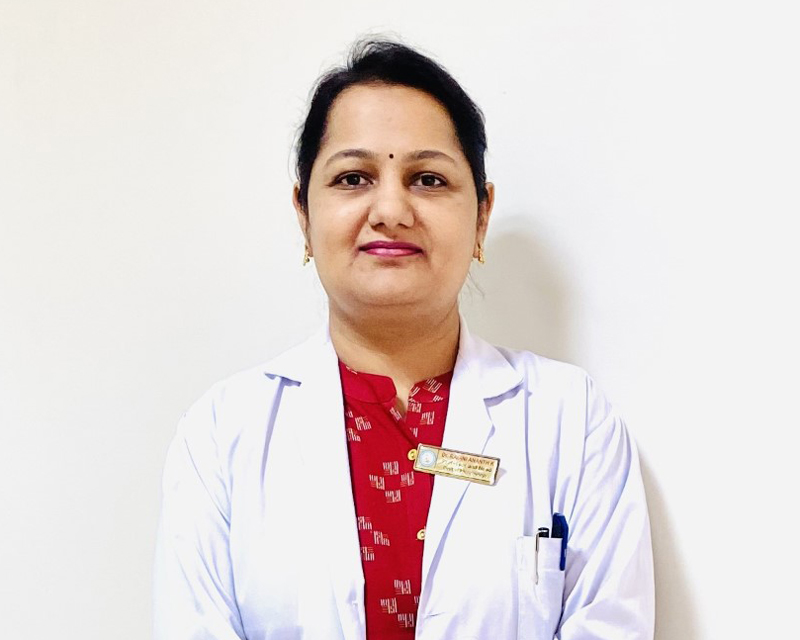 Dr. Ragini Ananth Kashid
Professor and Head
Department of Microbiology