BRIEF INTRODUCTION
Biochemistry unravels the hidden mysteries of life. It is an important tool in the field of Medicine which contributes vastly in answering the diagnostic questions and to help make decisions. The BGS GIMS has a state of the art Biochemistry Clinical laboratory which provides basic biochemical investigations, along with hormones and emergency investigations. The laboratory is functional 24/7 with a dedicated staff working round the clock.
The department of Biochemistry lay a strong foundation for tomorrow's doctors as the department is well organized with faculty who are trained to incorporate latest advancements in Medical Education for quality teaching of UG students. In addition to didactic lectures, the faculty employ innovative teaching techniques such as case based learning, self-directed learning, role play, seminars, quiz, and early clinical exposure to reinforce the Biochemical concepts.
The staffs are involved in research activities related to basic clinical, biomedical research funded by various agencies. Students are also encouraged to take a keen interest in research activities. Research laboratories (both departmental & Institutional) are well established for the same purpose. We constantly motivate and guide students to participate in various competitions held for UG level students.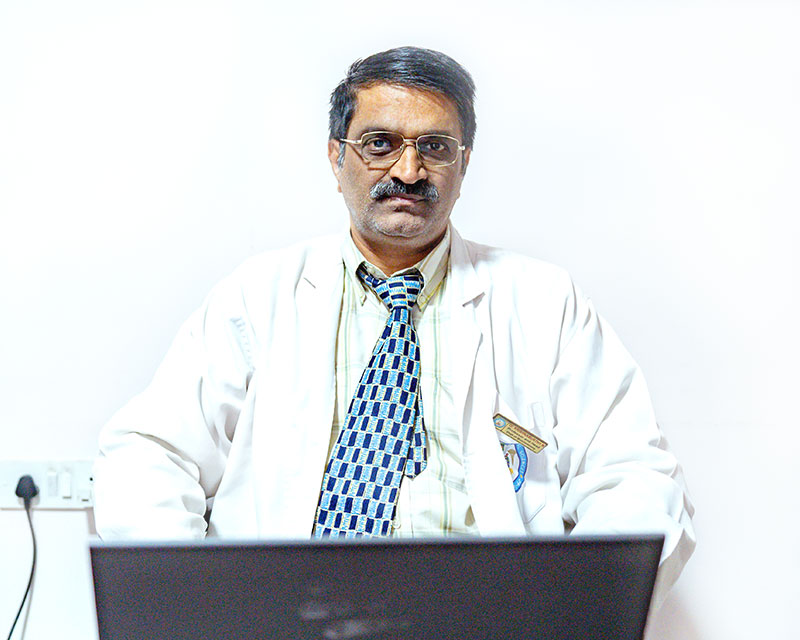 Dr. N Krishnamurthy
Professor and Head
Department of Bio-Chemistry