Celebration of WORLDS BREAST FEEDING WEEK, August 2022 Department of Pediatrics
BGS GIMS Department of paediatrics celebrated the 'Worlds Breast feeding week'' on 3.8.2022 Wednesday. World Breast Feeding week 2022 was observed in department under the guidance of Dr. Ramesh M, Professor & Head. Department of Paediatrics BGS GIMS.
On the 3rdof August 2022 inauguration of 'World Breastfeeding week' was done in the hospital Premises and Reception hall at 11am by lighting the lamp from
Dean cum principal Dr Mohan M E
Medical superintendent Dr Srikanth Kulkarni
HOD of paediatrics Dr Ramesh M
Professor Dr Purnima Samayam
Neonatologist Dr Sharath Chandra N in the presence of faculties of paediatrics and other
departments and students
We oriented the mothers in PNC and general public regarding the importance of breast feeding.
We conducted "POSTER COMPETITION" regarding the Breast feeding for undergraduates Interns and post graduates.
We conducted the written quiz competition regarding the Breast feeding for both undergraduates and postgraduates of paediatrics
The Breast Feeding awareness skit was enacted  by groups of final year students. We concluded the programmme of WORLD BREAST FEEDING WEEK2022 with great success.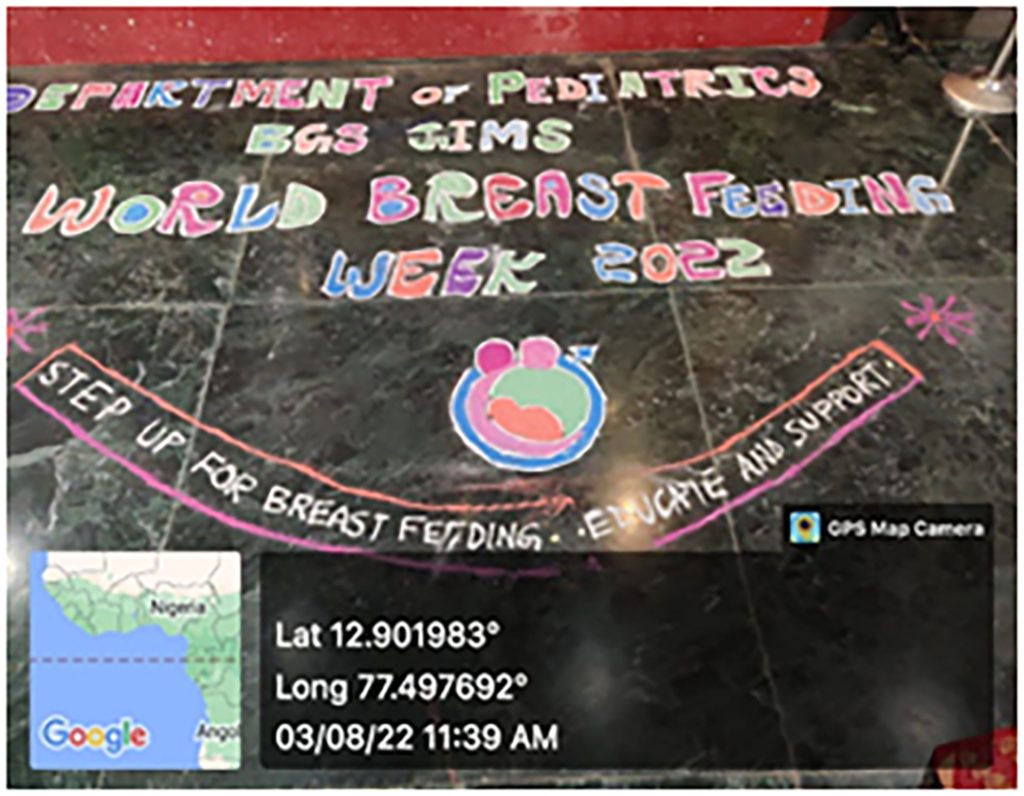 Posters competition