Pharmacovigilance Sensitization – Empowering Health Care Providers
Conducted by Department of Pharmacology in association with the Department of Medical Education Unit, Bangalore
June 1st 2017, BGS GIMS
"Dying from a disease is sometimes unavoidable; Dying from a medicine is unacceptable" – Lepakhin V. Geneva 2005
It is a well known fact that 'No drug is inherently safe – unless it has no effect at all!' Though considered a boon for humanity, drugs impart adverse reactions sooner or later. In this regard, drug safety monitoring becomes an indispensible facet in ensuring effective use of medicines and providing quality healthcare. Pharmacovigilance, the science which primarily dealt with Adverse Drug Reactions monitoring has broadened its scope to include a wide range of therapeutics and diagnostics.
In view of the widening horizons of this dynamic clinical and scientific discipline; The WHO has outlined an objective to promote understanding, education and clinical training in pharmacovigilance.  The CME was conducted, to understand the quintessence of pharmacovigilance, so as to improve patient care and safety.
Event Summary
The event brought together delegates and speakers with varied experiences in the field of Pharmacovigilance, but with a common motto of ensuring patient safety.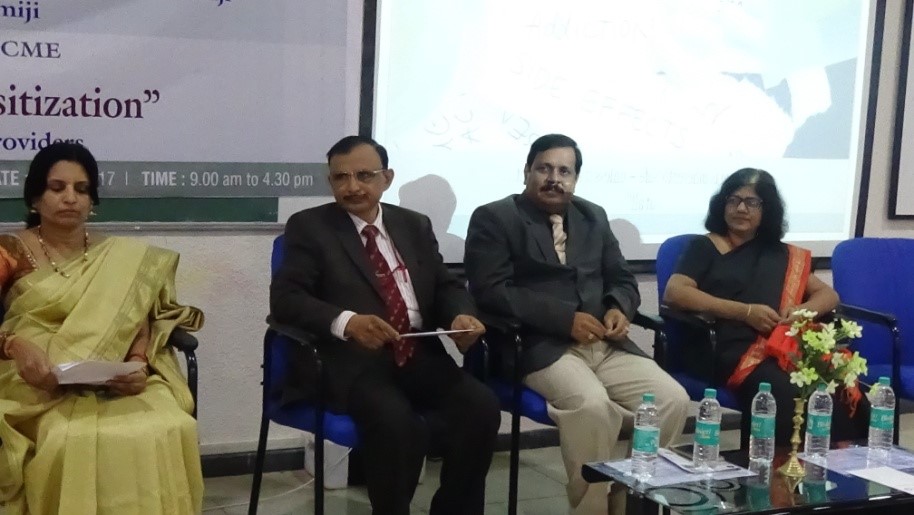 Opening the event, Dr. M E Mohan, Honourable Principal, BGSGIMS, stated that promoting safe use of medicines is a priority for practising physicians and highlighted the need for functional pharmacovigilance units in medical colleges. He focussed on the need for conducting such scientific programs which would bring together the best of the brains and provide a valuable networking opportunity, thus setting the stage for pragmatic progress.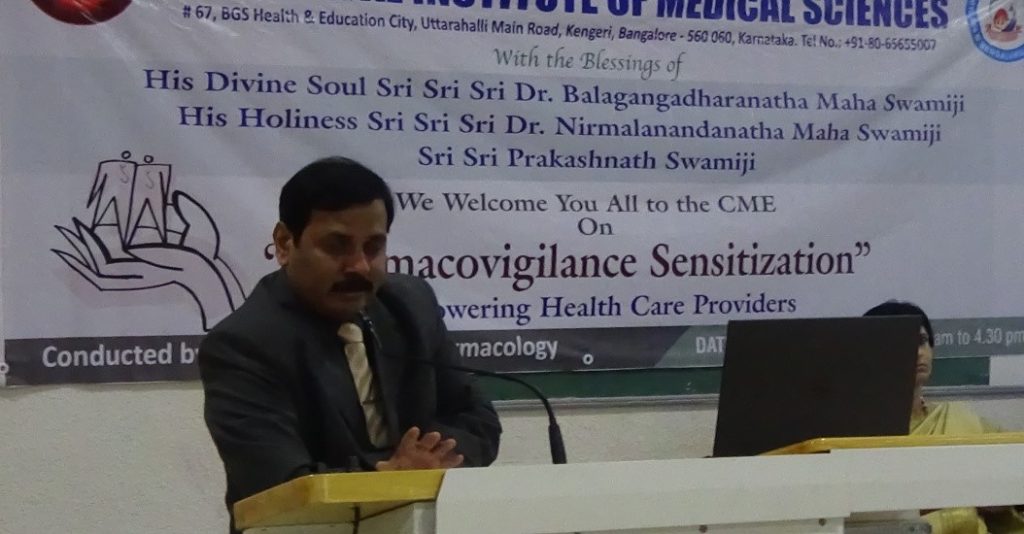 The scientific sessions included presentations, interactive sessions, and hands –on ADR reporting exercises with sample case scenarios and briefings on varied topics of interest in the dynamic discipline of Pharmacovigilance.
The program included sessions with themes ranging from an overview of the Pharmacovigilance System in India, the basic terminologies & nitty-gritty's of ADR reporting for ensuring Good Pharmacovigilance Practice, causality assessment, signal detection and risk management. Recent developments in integration of pharmacovigilance with national health programs and future perspectives in terms of job opportunities were discussed.
Establishing the culture of adverse drug reaction reporting is a challenge for all medical colleges. In this regard, sensitizing students & resident doctors is of prime importance. The poster presentation sessions organized for students provided the perfect fodder for sensitizing the doctors-to-be. The young think-tanks were immensely encouraged by the awards given away for the best scientific works.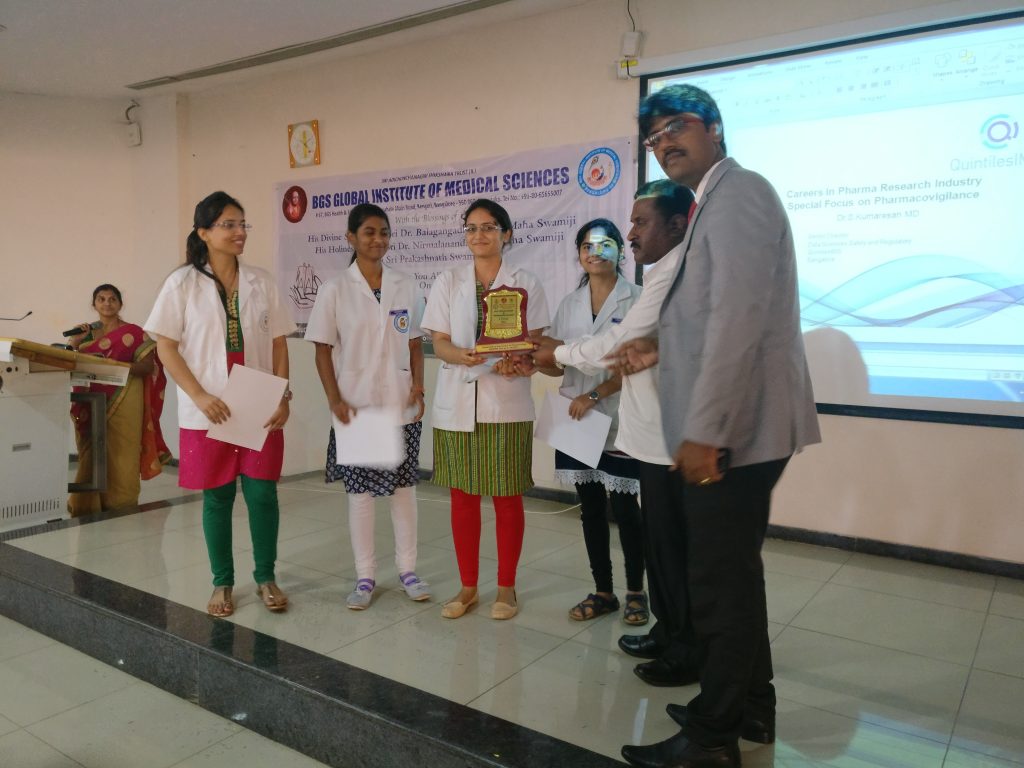 Pharmacovigilance is a worldwide master key for drug safety monitoring and for developing better health care systems.  Pharmacovigilance is relevant to every one whose life is modulated by medical interventions